Top 5 Things to Decode a Dog Food Label – Part II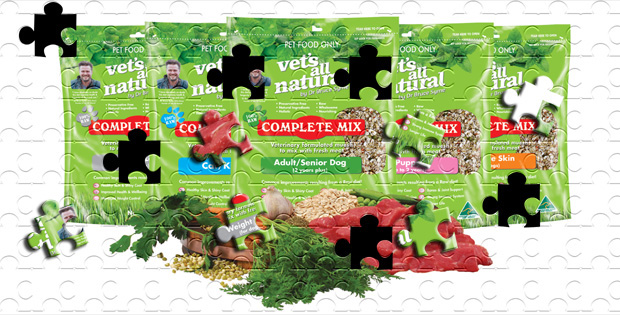 Dog Food Label consists of different terms that are really significant to understand. In our previous blog, 5 Top Things to Decode a Dog Food Label (Part I), we have discussed about different things that need to be studied before purchasing dog food for your pet. You can check the previous blog here
Let us continue further with other important things, which according to an expert vet are requisite to consider in a dog food label:
Find out the Recommended Dosage of Food that Needs to be Provided to a Pet on a Daily Basis
You will see daily recommended dosage for your pet on the dog food label. This recommended dosage depends on whether your pet is an active puppy or a geriatric dog. According to expert vets, the daily dosage recommendations should not be taken as a pinch of salt. These guidelines are based on average dogs. If your pet exercises a lot than average pet, then the recommended dosage will not work for them. In this scenario, you will have to contact your vet and then provide the correct dosage of food to your pet.
Look For Natural Dog Foods
You will find the dog food labelled as natural that means all the ingredients have not had any chemical alternations according to FDA guidelines. Although natural food can be very helpful, be careful about holistic label. If the label says "organic" it should consist of at least 95% organic ingredients excluding added water or salt.
If it says "Made with Organic Ingredients" it should consist of at least 70% organic ingredients excluding added water or salt. If a manufacturer showcases the product as possessing some organic ingredients but do not make up to 70% of the total then they are connoted as "organic" in the ingredient list but there is no seal on it.
Ascertain AAFCO Nutrient Profile
According to vets, dog food is generally marked with one of the two AAFCO labels, "All Life Stages" or "Adult Maintenance". If it is marked "All Life Stages" then it has been prepared to meet the needs of a growing puppy or a lactating dog. This type of food is higher in calcium, phosphorus and calories. On the other hand, adult pets that are healthy should eat "adult maintenance" food.
Locate the Nutritional Adequacy Statement
When you look at the pet food label the one thing that you need to locate is the nutritional adequacy statement. The statement would look like this: "[Name of the diet] is formulated to meet the nutritional levels established by the AAFCO Dog (or Cat) Food Nutrient Profiles for [life stage(s)]".
If you are unable to locate it try to find out food that meets the minimal nutritional needs of pet as per AAFCO (Association of American Feed Control Officials). If you find any of these two it means that the food has all the requisite nutrients as per AAFCO feeding trials. Costly brands like Nestle and Hill's will have this on the dog food package.
Show Prudence While using Supplementary Food Sources
According to expert vets, dog food that is labelled as supplementary is not a comprehensive, well-balanced diet. Hence, unless your vet approves it, you should not feed the supplementary food sources for an extended period to your dog. If you have any doubt, consult your vet immediately.
A very basic thumb rule while going through pet food labels is that the first few items of any dog food will reflect the most significant ingredients. Read them carefully so that your dog has a long and healthy life!!
This is the conclusion of two-part blog series about dog food labels. It consists of the importance of understanding the nutrient levels, recommended dosage, and supplementary food in the diet that needs to be purchased for your pet.