4 Guiding Principles to Follow before Getting a New Puppy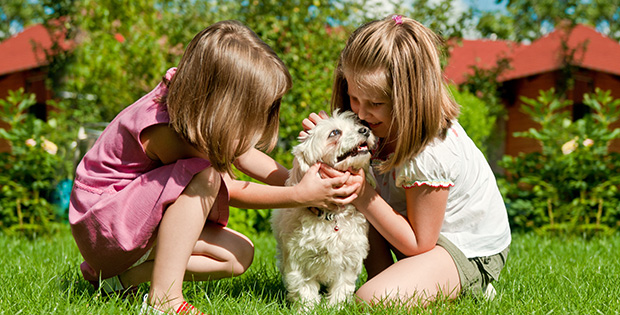 It is always a great feeling when you decide to get a new puppy. It also brings excitement to your family. But raising a puppy is not as easy as a pie. Lot of hard work is required that not only necessitates dedicated time but also a discipline from your end as a pet parent. This is especially true when get a young pup.
Let us check out some of the basics considerations for getting a puppy:
Select the breed that suits your family and lifestyle
The Numero Uno challenge when you go out to bring a new puppy is to select the right breed because the right choice can go a long way in enhancing your lifestyle. The different things that need to be taken into consideration include: size of the pet, its conduct, maintenance needs, professional grooming, their behavior towards kids and other pets, their energy levels, and last but not the least their exercise requirements. It is also very significant to take note of the potential long-standing risks associated with different breeds of pet.
Have a clear-cut plan before the arrival of the pet
It is very important to have a vision before getting the puppy. If you have other pets or small children; they need to be aware of different ways to handle the puppy and make him comfortable. Initially you may need to spend sleepless nights as you do for your kids. There needs to be a fixed timetable for feeding, exercising and training the puppy. Once all this falls into place, it becomes very easy to raise your puppy into a well-mannered and joyful dog.
Get a stock of puppy supplies
It is significant to have stock of puppy supplies before getting the furry friend home. There needs to be stock of leash & collar with identification tag, crate, grooming tools, training tools and a few weeks of puppy food in hand. It is always very significant to take notice of your puppy's past history of food intake, so that there is no chance of gastric distress.
Make your home safe and secure for your puppy
Before getting a puppy; it is very important to inspect your garden and verify whether there are poisonous plants that can cause any harm to your pet. You also need to have a chosen place for your pet to toilet. It is imperative to make sure that your house especially all the family members (including other pets in the house) are ready to welcome the new member of the family. This can be done by procuring baby gates to stop puppy from going into rooms and different corners which are not meant for him. There also needs to be a designated place for your puppy to sleep, drink, exercise, play and eat.
Keep in mind that getting a puppy is not a small thing. There are lots of different things that need to be compromised; while bringing up your puppy. But in the end; it is all worth it if you give the puppy right environment; and provide a healthy well-being from a young age.